Ever since Marouane Fellaini joined Manchester United in the summer raid of 2013 just after Alex Ferguson's last season at the club, it is safe to say that till now, mixed and divided opinions is what you will get from United's fans should a popularity sample be taken on the Belgian's behalf.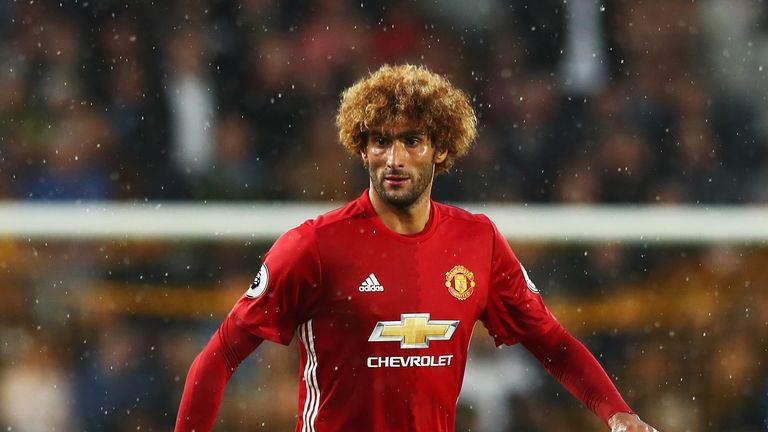 This is a result of an equally divided performance of his for the past four years. By all means the Belgian do not fall short of what can be referred to as a fine player, leaving one to wonder just why and how, four years down the drain, the 29-year old had to hang on the thread bear of being a"Mourinho'sfavourite soldier" to sign an extension of his stay at old Trafford.
Fellaini's problems started the moment he became forced to play as a defensive midfielder as opposed to his preferred attacking midfield position which he very well excels in without much stress.
Mourinho'sarrival have illuminated the Belgian's importance which before now was seen as only the act of using his height to break and chest down David de Gea's long passes, enabling United to control the swing of games.Under, Mou has him seen done more, given the coach's love for physicality, something the former Everton midfield has in boundless proportions given his build.
The arrangement has seen him feature in 27 EPL matches this season as opposed to last season's 18 appearances. He's also scored crucial goals throughout the. His latest against Celta Vigo helped United limp into the final of the Europa League – the only realistic route to the next season's Champions League
Either way you choose to look at it Fellaini has being a pillar for United this season, making Mou beam in the wisdom of choosing to retain him against the wishes of a substantial number of fans.