Manchester United manager Olé Gunnar Solksjær has continued to stress that his side will do everything it takes to keep star midfielder Paul Pogba at the club. The manager said he knows quite well that there have been rumors surrounding the future of the French midfielder, but he will want those stories to remain as rumors because he will give no chance of losing one of his best players to another top European rival.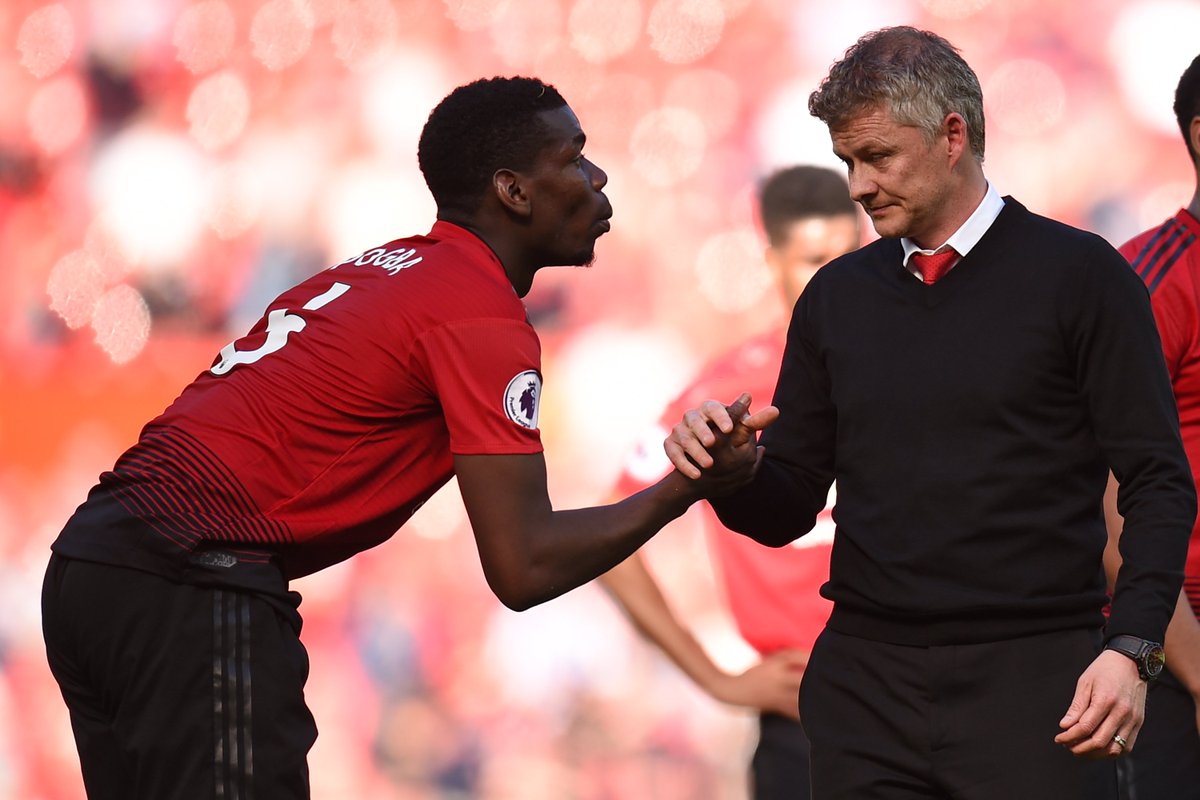 Pogba is a long-term target for Spanish La Liga giants Real Madrid and his former club Juventus, and reports have continued to link him to a move to one of those clubs. Also, those rumors have been a result of the fact that his agent, Mino Raiola, has a strained relationship with the Premier League giants. Raiola created a scene some months ago when he hit out at the club, insisting that they know about his client's intention to leave but do not want to grant him his wish.
The outburst was expected to be a confirmation that World Cup-winning midfielder Pogba would be walking through the exit door at Old Trafford, but the reverse has been the case, for now, at the least. Since Raiola's rant, Pogba has responded brilliantly on the pitch by providing some steel to the United midfield and has also been playing some beautiful football as well.
Solksjær has explained that the midfielder is a vital part of the United team and there is no plan in place to see him leave. Speaking to the club's official website, Solksjær addressed the situation and revealed that although talks about a new contract for the midfielder have not started yet, it's something the club wants to put in place toward the end of the season.
Fans have expressed their desire to see Pogba continue his career at United and per his recent performances in the Red shirt, Pogba could well sign on the dotted lines in the near future.